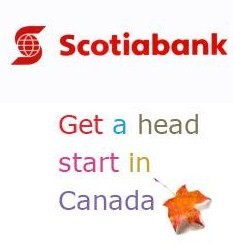 Looking for a new home is seldom stress-free. Canadians have their work cut out for them whether they are moving to another city or another province. So, imagine the seemingly insurmountable task of moving to Canada from a foreign country. Finding a suitable area to call home is one thing, but communicating and adhering to unfamiliar home buying or mortgage procedures is quite another. While most of the world have some knowledge of conversational English, communicating on a professional level and conducting a business transaction are in a realm all their own.
As more immigrants have been settling within Canadian borders, the more apparent it became that a specially-tailored program needed to be created for these new residents. Purchasing a new home can require an excessive amount of paperwork, background information, prior credentials and the sort. Foreigners moving into the country are usually not familiar with these procedures, or are sometimes incredulous due to certain cultural issues. Scotiabank, one of Canada's largest international banks, spotted these barriers and has addressed the matter with their new Welcome to Canada Mortgage, which is part of their StartRight Program.
The Scotiabank mortgage program's main goal is to streamline the home buying process, and to make it easier for first-time homebuyers, especially immigrants, to purchase a home and get approved for a mortgage. They have implemented a hassle-free paperwork and documentation process, set up reasonable down payment terms, and opened up eligibility to all immigrants who have relocated to Canada within the last ten years.
With the current influx of immigrants, over 1 million moved to Canada between 2001 and 2006, programs similar to Scotiabank's are being mulled over across the country. If you would like more information on the StartRight Program, visit the ScotiaBank StartRight Program for New Canadians page. To get in touch with a real estate agent that can help in the relocation process, contact Chris Coveny at OttawaMove.com.
Related Stories:
Immigrants Helping the Canadian Housing Market