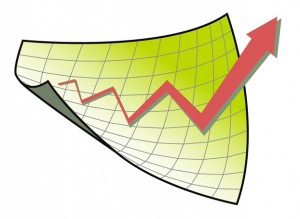 The Canadian economy is getting back on track thanks to the housing market rebound of late. The resale market has been very solid, with low borrowing costs attributed to the increase in home sales.
Mark Carney, Bank of Canada governor, says, "Consumer demand is going to be at the heart of this recovery." He predicts that consumer spending will grow even more, upwards of three percent to be exact, around 2010 and 2011.
Although the housing market is being attributed to the recovery, the bank has "raised some concerns," according to Carney, suggesting that the boost may be part of a bubble, waiting to bust.
Another issue is the dollar, which increased almost 25 percent over the past several months. It closed Thursday at 95.44 cents U.S. This could lead to net exports falling 1 percent in 2010.
The bank is calculating that the housing market will plateau in 2010, but they are concerned about the rock-bottom rates allowing consumers to qualify for higher mortgages and sustain debt. When the rates go up, consumers should be cautious. It could have detrimental effects.
"There is a breaking point," said Sal Gauteri, senior economist at BMO Capital Markets. "We're now at household debt ratios just above 100 per cent of personal income whereas the Americans are at about 110 percent, so we're not quite there yet. But household credit is rising faster than family incomes and we know we can't continue that forever."
The bank has temporarily agreed to keep the overnight lending rates at 0.25 percent until sometime in 2010. It remains to be seen what will happen after mid-year next year.
The Conference Board of Canada forecasted that the global economy will expand by 2.6 percent in 2010 after decreasing 2.3 percent this year.