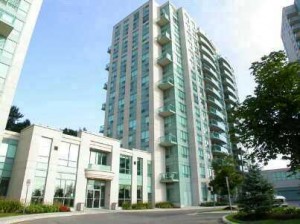 Many people that purchase condominiums like the lifestyle that it provides, versus buying a house. However, there is more than meets the eye with condo ownership. What are you really buying into when purchasing a condo?
Bonnie Wegerich, president of the Calgary Real Estate Board says, "Purchasing this convenient condo lifestyle can be an inconvenient and labour-intensive process for a buyer. A big misconception with condominiums is that people tend to think that buying a condo is just a less expensive way of buying a house — not fully understanding all the details pertaining to shared ownership."
When you buy a condo, you become a partial owner (along with the other unit owners) of the property. This means that components such as the façade, exterior windows, interior furniture, roofing, hallway fixtures, swimming pool, etc. are all partly owned by you. Condo or association fees cover the upkeep and maintenance of these areas. The condo management company is responsible for making sure that these fees are implemented towards proper operation of the building.
The main concern and conflict of interest between owners and management comes from disagreements regarding the standards set forth by the condo management and standards that condo owners have set for themselves.
"It's important to know if the rules and regulations of a particular condo fit your lifestyle now and in the future," says Wegerich. "Do you plan to rent out the condo at some point? Do you plan on having pets? Are you paying for extra amenities you don't use? These are questions to ask before you fall in love with a particular condo."
Another area to consider is the monthly fees. Do you feel that these are appropriate? Is the condo company financially stable? Does your condo have a reserve fund to provide repairs and other financing for the building should the monthly fees not be enough? As many have recently learned from the headlines concerning the Bank Street Condos / EcoCite nightmare, prospective tenants have lost a lot of money, as well as the developer, due to EcoCite's financial turmoil.
"It's important to have a document review service take a close look at the condo documents," says Wegerich. "One good reason to take a closer look is to find out what the condo corporation's financial picture looks like and whether it is involved in any lawsuits."
All of these are areas to think about. Of course, the convenience of living in a condo is wonderful, and one of the reasons they are so popular. But make sure you match the condo with your lifestyle, so that you can avoid paying for extras that you don't use.
To find condos in the Ottawa area, contact Chris Coveny at OttawaMove.com.
Related Stories:
Bank Street Condos Cancel Purchase Contracts
EcoCite Tenants Bear Hefty Losses