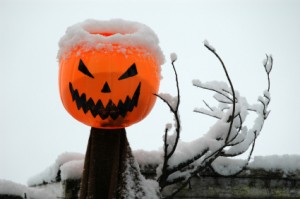 The end of October always brings ghosts, goblins and scary creatures to most doors in Ottawa but the snow may have kept some trick or treaters away this year. Some of my clients reported running out of candy while others had no visitors.
Is the scarcity of trick or treaters a sign of a neighbourhood's decline? Is there a correlation between selling time and number of door bell rings from children wanting to loot your house of candy? Has the Ottawa weather and holiday decorations kept the buyers away as well?
The question on everyone's mind seems to be: "How is the market?"
Which market? Byward Market? Parkdale Market? Farmer's Market? Oh…the real estate market….it's changing! I stand by the Greek Philosopher Heraclitus that approximately 2500 years ago came up with " the only constant is change."
Some factors that are in constant change and will always affect the Ottawa real estate market:
Interest rates + Canadian Bank Guidelines for lending
Condition and Price of Rental Properties
New Construction availability
Ability for an aging population to downsize
My studies in economics also reminded me that:
When there is an increase in demand (more buyers) and the supply (#of homes for sale) does not change = higher price and more sales
If demand were to decrease (less buyers) and the supply (# of homes for sale) does not change = lower home prices and less sales
If the # of homes for sale increase and buyer's demand remains unchanged then = lower home prices and more sales
If the # of homes for sale decrease and buyer's demand remains the same then = higher home price and less sales
MLS statistics for the entire Ottawa real estate board have little on no relevance on what is most important to individual clients.
Ottawa Home Owners – Latest Market Conditions
If you are a seller, it may help you to know that last month there were 1,042 sales – 12.9 percent less than October 2009 but 6.8% higher sales prices than last October. Before you list your home yourself with the annual average increase and a built in negotiation buffer, you may want to think about getting the advice of a professional.
As of today there are currently 3317 listings for sale in the Greater Ottawa area including Orleans, Kanata, Barrhaven, Riverside South, and Greely. In October, 1246 new sellers put their homes for sale but only 667 sellers got to see the SOLD sign. That's just over 20% at an average price of $350,019 with a 98% list-to-sale ratio.
For an accurate up-to-date report on the sales and market conditions in your Ottawa neighbourhood, send us an email or give us a call at 613.238.2801. It would be our pleasure to assist you in navigating the ever changing Ottawa real estate market.
Chris
P.S. – The average price of 67 homes sold in the last week was $405,790…or 12% higher than the entire month of October.
P.P.S. – There is a 2 bedroom for sale across from the Governor Generals for only $39 million rubles…or 901,953 Euros…or $1,263,996 USD – sounds like a lot in any currency.