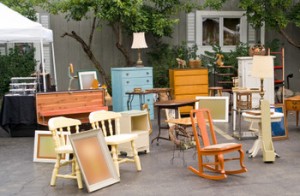 In search of a place with strong community ties, fun events, great shopping and restaurants? Look no further than The Glebe. Originally established from a clergy reserve in 1837, The Glebe is a family-friendly neighbourhood found in Ottawa's Walking District just below downtown.
Housing Prices in The Glebe
As of June 30, 2011 home prices ranged from $379,900 to $2,200,000. Available condominiums ranged from $169,900 to $999,999.
The Glebe has been recognized around Ottawa for the annual Great Glebe Garage Sale. Glebe residents set up on their front lawns and driveways, attracting shoppers from all around. Sellers are encouraged to donate some of their proceeds to the Ottawa Food Bank.
A very pedestrian and bike friendly area, you won't have to worry about traveling too far to find fun things to do.
Neighbourhood Events Around The Glebe
The Glebe Neighbourhood Activities Group has plenty of family programs and classes for adults and children throughout the year. Located in The Glebe Community Centre, just a few minutes walk from the beautiful First Avenue condominiums, it offers summer camps, plays, craft fairs and a pottery studio – to name a few.
Bank Street is esteemed for its great shopping and restaurants – and it's right in the middle of The Glebe! Head over to Civic Shawarma & Pies for fantastic Middle Eastern food, a short walk from The Ecocite. Grab a smoothie at Booster Juice or check out the healthy Wild Oat Bakery Cafe on the corner of Bank and Fourth. And if you're looking for something a little more substantial, The Works will satisfy your craving for a burger and shake.
Home of Ottawa's Canadian Football League, Frank Clair Stadium is found in Lansdowne Park, just a five minute drive from Jefferson Hall. The Park hosts sporting events, concerts, farmers market and shows throughout the year.
Find out more about great real estate opportunities in The Glebe.