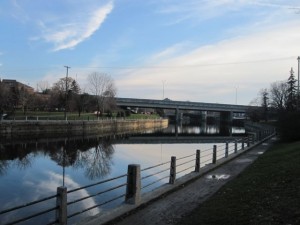 The National Capital Region winter celebration is on its way in Old Ottawa East! Held in Ottawa-Gatineau each Feburuary, Winterlude was created in 1979 to enjoy Canada's northern climate and culture.
Activities for Winterlude are located in three primary locations:
The Rideau Canal Skateway – meandering through downtown Ottawa you will find the world's largest skating rink here
The Rogers Crystal Garden in Confederation Park – you will find outstanding and unique ice sculptures
The Snowflake Kingdom – fun for kids and our inner child, you will find snow slides and an abundance of more outdoor fun!
Over 600,000 people take in the festivities of Winterlude each year, with over 1/3 of these individuals being from outside the National Capital Region.
Interested in learning more about activities in Old Ottawa East and its great properties? Drop us a note or call (613) 238-2801.