Trying to get your Ottawa home ready to sell can be stressful, which is why last October, we gave our favourite tips on how to get the outside of your house prepared. With spring moving in, we're back again to give you more tips on making the inside attractive to home buyers.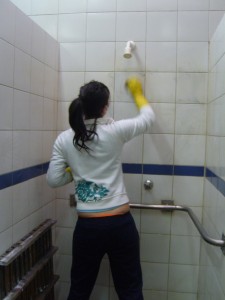 The Clean Up
No one likes having to re-do their cleaning, so this year we've gathered up some best practices for how to get the most out of your Spring cleaning:
Vacuum in Natural Light – Vacuuming when the room is at or near its best lighting
Clean Shower Curtains and Dirty Faucets – Nothing says a clean kitchen or bathroom like clean fixtures; curtains can go into the washing machine, and faucets are easily cleaned by soaking a cloth or paper towel with vinegar and wrapping it around the faucet for an hour
Wash Windows on Cloudy Days – Bright sunlight causes glass to dry quickly, which promotes streaking
Sifting Through the Clutter – While this chore will obviously take more time, it will definitely make your home feel more spacious. If you have lots of unwanted items, consider having a garage sale. In fact, some Ottawa communities make garage sales a neighbourhood event. The Glebe's annual neighbourhood Garage Sale attracts many visitors and takes place the end of May. Westboro, Alta Vista and Hintonburg have also had community garage sales in the past, usually in June.
Safety Features in Your Ottawa Home
While you're going at The Big Clean, now's the perfect time to think about safety! The biggest areas of concern to highlight would be:
Checking your water heater
Changing your smoke detector and carbon monoxide batteries
Making sure the house is mold-free
After the Clean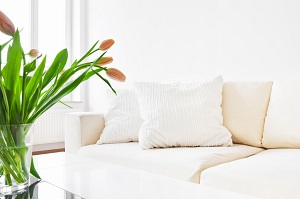 You've cleaned the house, now let's add some sparkle! Below are some ideas to add that touch of special:
Set out fresh-smelling flowers such as just-clipped lilac branches or peonies for a kind of DIY room air freshener; alternatively, grow herbs inside for the same effect.
Think colorfully and use spring imagery. Utilize towels, throws, and pillows in light colors (yellows, pinks, pale blues, lavenders).
Don't have time to do a deep clean often? Doing quick "pick-ups" around the house will keep some order.
More Home Cleaning Tips
We all know that cleaning with family or kids can be a kind of adventure on its own, but maybe with the help of a schedule, it will all be a bit easier, this year. Pinterest also offers hundreds of suggestions for just this kind of project, if you're looking for more ideas. Have a good cleaning tip? Let us know!