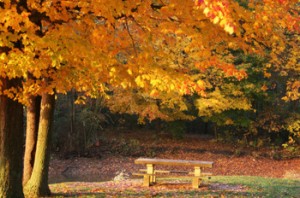 While spring tends to be the hottest season for real estate in many markets, many home buyers and sellers start thinking about their next real estate transaction in the autumn, giving themselves plenty of time to move into their next home before the colder temperatures hit. There are several benefits to buying or selling a property in the fall, whether you're interested in downsizing to a condo that will require less maintenance in the winter, you're looking to spend the upcoming holidays in your dream home, or you'd like to get some indoor renovations done during the colder months.
Ottawa Home Sales Increase 2.9% in October
In Ottawa, the real estate market continues to move steadily towards the upcoming winter. While the number of homes sold in recent months has been lower than were seen in spring and early summer, increases in inventory and steady sales over the past few months have continued through October. According to the latest statistics released by the Ottawa Real Estate Board (OREB), there were 1,121 homes sold across Ottawa in October 2014, compared to 1,089 in the same month of 2013, an increase of 2.9 percent. The number of homes sold in October was also above the five-year average for the period, which is 1,076.
The past month's home sales were the second highest on record for the month of October, surpassed only by October of 2009 when Ottawa saw 1,199 home sales. Residential listing inventory has increased as well, up 12.5 percent compared to October of 2013, with 7,550 active listings in Ottawa at the end of the month. According to the report from OREB, year-to-date sales numbers for 2014 were also higher than the year before by the end of October, up 0.3 percent year-over-year. While sales volume is slightly ahead of the year before, the higher volume of active listings this October has moved Ottawa into buyer's market territory.
Increased Inventory Provides Great Selection for Buyers
This October saw 927 home sales in the residential property class and 194 in the condominium property class, which includes any property registered as a condo, regardless of property type. For all residential properties sold in Ottawa this October, including condominiums, the average sale price was $355,813, a year-over-year decrease of 1.2 percent. Residential class properties saw a 3.2 percent decrease over the same month of 2013, with an average sale price of $369,540 this October, while condos saw a year-over-year increase of 7.3 percent, to $290,224.
The large increase in the average sale price for an Ottawa condo could potentially be attributed to the six condominiums sold in the over the $1 million range this past October, whereas no condos were sold in this price range in October of 2013. In total, 15 properties were sold in this price range in October of 2014, although the highest concentration of properties sold continues to be within the $300,000 – $399,999 price range, suggesting that there are plenty of first-time buyers entering the Ottawa real estate market at this time.
Increased inventory levels give buyers great selection and ample choice to find their home – it's an excellent time to get more house and move into a housing style that meets your current needs! If you'd like more information about the real estate market across the city or in a particular Ottawa neighbourhood, give Chris a call or send him an e-mail. Whether you're thinking of selling your Centretown condo to move into a single family home in Alta Vista, or you're considering purchasing a rental property in Sandy Hill or the Glebe, the Ottawa Move Team is happy to help you find the value of your current property or begin the search for your next home. Contact Chris and the Ottawa Move Team today!