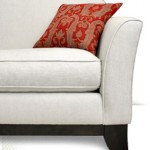 We all want to put our best foot forward when putting our condo up for sale. Just like our recent post about DIY projects that increase your home's value, Ottawa Move has put together some important pointers that you will want to make sure are checked off your list… before your condo gets put on the market:
Bring out the best features
Just as we would do in our own life, whether wearing clothes that flatter or accentuating the positive during an interview, your condo needs the same attention. If you have an unbelievable view, or if your fireplace is beautiful, make sure you emphasize these things or bring light to them.
Empty is bad
Somehow, condos always feel smaller when there are unfurnished. Keeping furniture in the space allows prospective buyers to envision their own things in the home. Otherwise, it may be very difficult for them to get an idea of exactly what the potential of the space is. Picking the right furniture can also help. For smaller places, picking a loveseat instead of a full-size couch can give the illusion of more space, for example.
Accessories are important
The amount of accessories is not as important as what type of accessories you use. Using a few red pillows can really bring life to an otherwise neutral living room, or adding red chairs to the dining room can really make the room eye-catching and different. Plus, it gives your condo a better chance of being remembered after a buyer leaves.
Texture is key
Texture plays an important role, especially when you want to add extra personality without spending a fortune. Bouquets of branches, magazine baskets, decorative curtains and unique shelving can add a potent punch to a room.
To find a seasoned real estate expert in the Ottawa area, or to get a updated list of available condos in your area, contact Chris Coveny at OttawaMove.com.
Related Stories:
Increase Home Value with DIY Projects