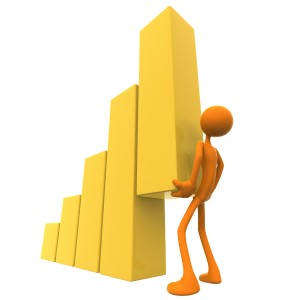 The year-on-year housing prices in Ottawa-Gatineau increased 0.7 percent in September. The improved housing market gave local builders the confidence to raise their prices, according to Statistics Canada.
The Ottawa area was one of few to display continued growth, and also showed year-on-year increases along with a faster growth rate than other Canadian markets.
Overall, builders' prices are down 2.7 percent from last year, but the 0.4 percent increase from last month shows signs of improvement.
Western Canada's lagging prices are responsible for the decline as a whole, although some larger cities and areas are slowly beginning to stabilize. For example, Saskatoon showed a 2.5 percent increase from last month, even though it is known to be the country's largest housing market sufferer over the past 12 months. Vancouver is another case where decline jumped from 7.8 percent to 6.4 percent in August. Residents are hopeful with the continued improvement of market conditions.
The Statistics Canada report stated "In Calgary, some builders increased their prices either due to higher labour costs or to moving to new phases with higher development costs. In addition, several builders have slowly raised their prices because of an improved new housing market."
The Ottawa-Gatineau housing market maintains its steady pace, and despite the recent price increase by contractors, it is a good sign that market is going to remain quite healthy for some time.
To find Ottawa-Gatineau homes, or to sell your Ottawa-Gatineau home, contact Chris Coveny at OttawaMove.com.