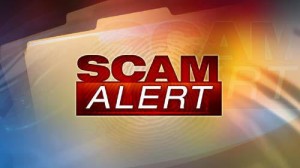 Home owner scams have been around for ages, and although they don't happen to everyone, you should still understand what the most common ones are. OttawaMove.com has come up with a few scams that you should be aware of.
1. THOSE PESKY PHONE CALLS
While the majority of people do not fall for telemarketing home scams, other demographic groups are more susceptible to phone calls. Among those groups are the elderly, and telemarketers are taking full advantage of them. Phone calls from "fake" telemarketers posing as representatives from companies such as Fannie Mae are offering home owners to refinance their homes for lower rates. However, it is the information that is given over the phone that seals the fraud deal. These people use this information to commit identity theft. Most large national lenders do not make business or loan deals via telephone. Make sure you know who you are speaking to.
2. SKETCHY CONTRACTORS
Please be cautious of any contractor that just shows up at your home. This can be tricky if you have previously make inquiries about home improvements. Most of these scam artists are actually hired by crooked lenders looking to get you to approve a high-interest loan without you actually being aware of it. Besides, some people don't group a lender and a building contractor together. So, be careful and make sure to read any and all paperwork that a contractor gives you.
3. THE "WE CAN FINANCE YOU" PEOPLE
This is the worst situation to find yourself in. Sometimes you see signs in the newspaper or on fliers, promising that they can finance anyone. The solicitors even use email, better known as SPAM, to target the home owner. Mostly, these people offer loans to those with no, little or bad credit but at substantially high rates. The hope that eventually these people will default on the payments is what drives this business. The end result, your home is seized.
The problem of home owner fraud in Canada is not as widespread as it is with our neighbours, the US. However, these are good tips to keep in mind regardless.
Any questions? Contact Chris Coveny at OttawaMove.com for answers about Ottawa real estate, condos… or just about anything related to your housing needs!