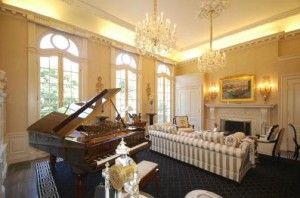 While Ottawa, in general, has been consumed by the recent condo fervor that has taken over the city and the area from Rideau Street to Bank Street and over to Richmond Road, higher prices residences are not selling as fast.
Penthouses and other condominiums prices over $750,000 are moving at a much slower pace than other units priced at $200,000 or under. Only one condo sold for over $1 million during the first 11 months of 2009. Even so, the residence, located on Queen Elizabeth Drive overlooking the Rideau Canal, was priced at $1.2 million and ended up selling for $1.1.
Colleen Rushforth, a real estate agent with Keller Williams Ottawa Realty, said, "The high end condo market is very slow. Everything else is going gangbusters. It's amazing how many young people are buying."
Rushforth is referring to the entrance of a younger demographic to the housing market, meaning those looking for ultra-affordable homes up to 1,100 square feet.
"At the high end of the condo resale market, there is a lot of competition with new buildings," says Marilyn Wilson, an agent with Royal LePage Performance Realty.
As the housing market continues to stabilize and improve, it is inevitable that the luxury condo market will also recover. However, as more young individuals and couples are searching for condos, it may be a slight struggle for the pricey condos to sell faster at higher prices.
To find condos in the Ottawa area, contact seasoned real estate professional, Chris Coveny, at OttawaMove.com