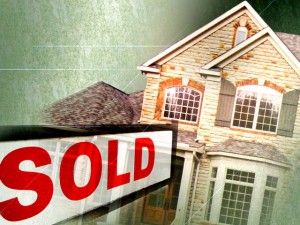 This time last year, Ottawa was unsure of where the housing market was going to go, up or down. However, the affordable mortgage rates and increased consumer confidence catapulted the nation's capital in the best year yet. The 2009 housing industry broke records of all kinds.
Increasing 7.4 per cent from 2008, Ottawa-area real estate agents sold an astounding 14,742 properties. The average home price increased also, reaching $303,900 for the year and $307,800 in December alone. Although this is below what other cities are reporting, Ottawa's numbers are up almost 5 per cent from 2008. Industry experts predict that these numbers show the probability for a strong 2010 with prices increasing modestly.
"A year ago, we wouldn't have written the script that way," said Pierre de Varennes, the Ottawa Real Estate Board president.
"If we look at the way it ended — November, December, January and February — those months in volume were down anywhere from 18 to 24 per cent. So we had four very difficult months," de Varennes continued.
It is that four month period that makes the year's record number a surprise. Although looking back at March and the several months of sales that followed, it is easy to see why the year was so successful.
December, which is usually a downtime period for home sales, showed that 689 homes changed hands. This was a huge difference from December 2008, showing an increase of almost 48 per cent. It was this month that pushed the total over the edge, giving 2009 an up over 2007 homes sales by 177 homes.
De Varennes concluded that the reason for the housing market success came when the country finally realized that this market was not affected by the United States' subprime crisis, and that Canada was in better shape economically that their neighbour.
To find information about Ottawa homes, contact Chris Coveny at OttawaMove.com.