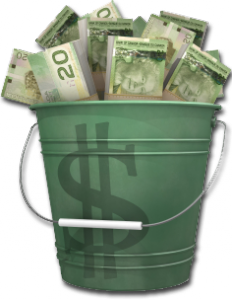 It's time to buy now: rates are excellent, 35 year amortization still available, and there's good inventory levels in all property classes. How does this affect the average home owners and potential buyers?
Ottawa Home & Condo Owners – Maximize Your Exposure to Buyers
If you own a home and were thinking of selling, you should try to have a firm sale before March 18th, 2011. This maximizes your exposure to buyers with low interest rates that can borrow for longer and move into your home.
Buyers now that would choose a variable mortgage can borrow $35,000 more right now than they will be able to in 52 days. Thinking of a conservative buyer and a 5 year fixed rate? Buyers have $28,000 more purchasing power right now.
Do you think limiting credit will lower your selling price? Call 613.238.2801 and ask about our March Madness listing program.
Potential Ottawa Condo & Home Buyers – Don't Lose Your Buying Power
Did you know that on an average purchase and a 30 year amortization, you will be paying $113 to $123 more per month for the same loan? Not the end of the world…until you factor in your lost borrowing power and notice that you will need to earn $5000 more per year to afford the same type of home.
Buy Ottawa real estate and sign a mortgage before March 18th, 2011. Even if you move in this summer, you are okay. Most loans allow for double up payments and annual lump sum payments if you want.
Recent Immigrants to Canada – Use It or Lose It
Do you still have 10 years to qualify and use the Welcome to Canada program? No you don't! You now have 3 years, so take advantage while you still can.
For any information on mortgage solutions you can count on, contact us and we will connect you will a mortgage specialist to help you.