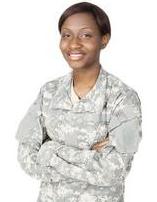 November 11 marks Remembrance Day, when all Canadians should take a moment to reflect on those who served in our country's military. It's often easy to get lost in the commotion of the everyday routine. While some of us will get the day off, we often forget about those who have served us in so many ways. Let's try to focus on why we observe November 11 every year and pay our respects to those who have sacrificed for our nation.
The National Ceremony of Remembrance will be held at the National War Memorial. Veterans and pipers will march to the memorial starting at Cartier Square Drill Hall starting at 11 a.m. Veterans and members of the armed forces will then place wreaths on the memorial.
Don't forget the tradition of wearing a poppy flower on Remembrance Day. Donations from the Poppy Campaign help raise money to support veterans through meals-on-wheels, services for disabled veterans, care facilities and more. Poppy emblems are handed out to represent all the Canadian soldiers who died in past wars.
The Canadian War Museum over in LeBreton Flats will be holding two great exhibits. Legion Halls reveals the evolving role the Royal Canadian Legion has played within the community. War and Medicine examines how the medical profession has had a crucial impact on battle for over 150 years. These exhibits won't be here by the end of the month. If you haven't had a chance to see them, check them out over Veteran's Week.
Share your thoughts about Remembrance Day.