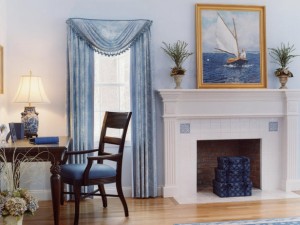 As I mentioned in a previous entry, things are looking up for home sellers on the Ottawa real estate market.
According to recent market data, both home prices and home sales activity are on the rise.
But it's still an unfortunate fact that there aren't as many home buyers navigating the market as there were a few years ago.
Thus, it's more important than ever to make sure your home for sale leaves a lasting impression.
Continue reading to learn more about some small adjustments you can make to your home that could mean the difference between a quick home sale or not.
Selling Your Ottawa Property
If you're like most home sellers, you want to sell your Ottawa home in as little time as possible and for top dollar.
Here are a few suggestions for how you can increase your chances of having that wish become a reality:
Help Home Buyers Envision Themselves Living There.  A home that is too personalized to your family's tastes can make it difficult for buyers to see themselves living there.  So if you have any brightly painted rooms, consider re-painting them a neutral color.  And limit the number of knick-knacks and family portraits on display throughout the home.
Downplay the holiday decorations.  Again, this can distract home buyers from considering your home as their future home.  While a few selectively placed holiday decorations can create a warm and inviting atmosphere, too many could kill a deal.
Be as flexible as possible when it comes to home showings.  As most people know, market activity slows down during the wintertime when people are busy with holiday plans and the children are in school.  So you want to make sure you're as accommodating as possible for the buyers who are taking the time to see homes.
Use Plenty of Light to Showcase Your Home.  During the winter months, there's less natural sunlight available to effectively showcase your home.  Thus, make use of both interior and exterior lighting to emphasize to buyers why your home is so special.  And don't forget the closet and bathroom lights!  You should also consider opening up every curtain in the house to make the most use of the natural light available.
Save the seasonal candles for a special occasion.  The funny thing about home aromas is that what may smell amazing to one person can be completely offensive to another.  So store all of your candles and home aromas during showings.  Otherwise, you'll risk leaving a negative first impression on a home buyer because of a home aroma.
This is just a brief list of some of the things that Ottawa home sellers can do to maximize their success on the local housing market. For more tips on how to effectively market your home, contact me, Chris Coveny, today.
As your Ottawa real estate expert, I'll be happy to answer any questions you may have as well as provide you with several home selling resources.
Until next time,
Chris