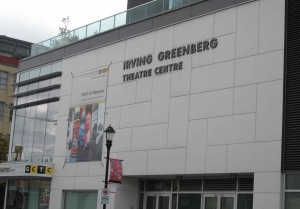 About The Great Canadian Theatre Company
The Great Canadian Theatre Company (GCTC) is a professional theatre company based in Ottawa within the Old Ottawa West neighbourhood. It was established in 1975 by a group of professors and graduate students at Carleton University.
Its origins were from a season of Canadian theatre at Carleton University to a converted fire hall in Ottawa South. From there, it moved to the Gladstone Theatre, until 2007 when the company moved into a larger venue called the Irving Greenberg Theatre Centre.
The Irving Greenberg Theatre Centre, a 262-seat main stage theatre has allowed GCTC to expand its community-based activities.
2012-2013 Season: Coming Soon!
Running from November 27 to December 16, 2012 is "The Number 14," a play by Axis Theatre Company from Vancouver. An ordinary bus ride is turned into a crazy, wild, and hilarious adventure. Six highly skilled transform themselves with masks and some life-sized puppets. Filled with song, dance, and acrobatics, they create a slice of urban life that the whole family.
In the new year, running from January 15 to February 3, 2013 is "Blue Box," written and performed by Carmen Aguirre. An autobiography weaving stories of her live in Chile, growing up in the Resistance, and her obsessive love affair with a Los Angeles movie star. Carmen Aguirre relates her stories with passion, beauty, and humour.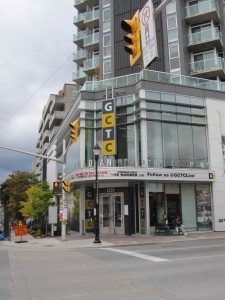 In April 2013, running from the 2nd to the 21st, the GCTC is partnering with the National Arts Centre to co-produce The Edward Curtis Project by playwright Marie Clements. This is both a play and an exhibit. A collaboration between Clements and photographer Rita Leistner, the play is very poetic and visually stunning. Combining video, photography, music, and choreography, the production documents a Métis reporter who is haunted by the deaths of three aboriginal children that begins to unravel. It investigates the notion of "the vanishing race" and a testament to strength and spirit of the Aboriginal people of North America.
Interested in learning more about Old Ottawa West real estate, home of The Great Canadian Theatre Company? Drop us a line or give us a call at (613) 238-2801.