Hope you had a great Canada Day last week! You can look forward to more entertaining events coming up for the rest of the month. Take a look below to see what's happening near your Ottawa neighbourhood.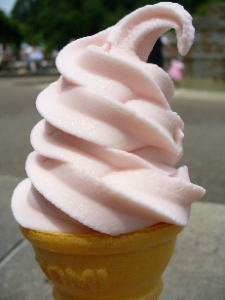 Ottawa's July 2013 Music Events
There are six more days left of the Ottawa Blues Fest in LeBreton Flats. You can still order day passes if you would like to go. The following artists are scheduled to play later in the week: The Tragically Hip, David Maxwell, Bjork, Alice in Chains, Los Lobos and more.
Chamberfest Ottawa 2013 will begin July 25 through August 8. There will be all types of concerts for adults and children alike located at the National Gallery and St. Brigid's Centre near Lower Town, the National Arts Centre and Dominon-Chalmers Church close to many Centretown homes, and Beechwood National Cemetery near Rockcliffe Park. Be sure to order your tickets now if you'd like to see musicians like: Montreal Guitare Trio, The Gryphon Trio, Martin Beaver, Pedja Muzijevic and more.
What's Happening In Ottawa's Museums?
The Canada Agriculture Museum below Civic Hospital is having an Ice Cream Festival on July 21. Take the kids for an afternoon of fun activities that include ice cream making, gelato making, a cream separation demonstration, a milking demonstration and more.
The Hidden Life of Ants is coming to the Canadian Museum of Nature on July 26. The exhibit features macro-lens photography that shows the social nature of these insects.
The Ottawa Story Tellers will have free presentations every Thursday in July at the Bytown Museum. The Story Tellers often incorporate theater and music within their performances.
What Are You Doing In Ottawa This July?
Are you going to an event in Ottawa that wasn't listed above? Let us know about it! And if you happen to go to one of the festivals or exhibits listed above, tell us what you thought about it.