September is a great month to find all sorts of fun things to do around Ottawa. Lots of festivals are coming up soon, many of which are probably close to your Ottawa home. Find out which events are taking place near your neighbourhood.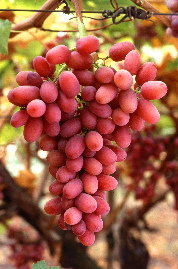 Food and Fun In September
Get ready for GrapeFest Ottawa, an all-day event on Saturday, September 21. Sample food and wine (of course) on Preston Street in Little Italy, while enjoying a variety of other activities that include:
Fireworks
Horse-Drawn Wagons
Grape Stomping Demonstration
Tomato Fight (For Charity)
And More
On The Big Screen: Events In Ottawa
The Ottawa International Animation Festival will take place at the Bytowne Cinema, National Gallery of Canada, and the Arts Court Theater in the Byward Market area starting September 18 through September 23. Come out to view screenings of short films and commercials, and listen to informal talks about animation. Be sure to view the schedule lineup before you purchase your tickets.
One World Film Festival is happening at the Library and Archives Canada building, close to many Centretown homes, from September 26 until September 28. The festival examines global issues facing the environment and human rights through workshops, documentary screenings and discussions.
What's Happening Around Ottawa's Museums
The National Gallery of Canada will feature the exhibit Him + Her by artist Candice Breitz on September 12. Him + Her features images of Jack Nicholson and Meryl Streep. You can have the chance to meet Breitz on September 12 in the auditorium at 6 p.m., where she will discuss the exhibit and her work.
The Canadian Museum of Nature will have the exhibit Frogs: A Chorus of Colours starting September 25. View live frogs from around the world. Admission to this exhibit costs $4.
Which of the festivals above are you planning to go to? Share your thoughts with us below.