Ottawa has several happenings lined up for the month of October. If you're interested in arts events, cultural festivals and exhibitions, you can find it all here. See what's going on near your home.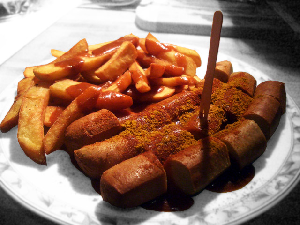 Ottawa's October Festivals in 2013
The Ottawa Turkish Festival will take place at the Intercultural Dialogue Institute, near Kanata homeowners, from October 12 to October 13. This free event will feature Turkish language courses, dance performances, cooking classes, Turkish arts and crafts, and more.
OktoberFest is coming to Byward Market! This free festival will run from October 18 – October 20. There will be authentic German cuisine, music, dancing, wagon rides and games.
Ottawa's International Writer's Festival will happen close to many Centretown residents at Knox Church starting October 24. Listen to lectures and readings on a wide range of topics from writers from around the world. Some of the authors who will attend the festival include: Jo Becker, Denise Chong, Thomas Enger, Lisa Moore, Paul Wells, and Lemony Snicket.
The Free Thinking Film Festival starts October 31 at the Library and Archives Canada building off of Wellington Street. This four-day event will feature speakers, discussions and, obviously, films. Additionally, there will be a silent auction as well as food and drinks available during the day. Ticket prices vary.
Ottawa's Museum Events In October
The National Gallery of Canada will feature the exhibit Disappearance of Darkness by Robert Burley on October 18. It examines the evolving nature of film, new technology and the ultimate decline in industrial darkrooms.
Bytown Museum will host The Haunted Walk of Ottawa starting October 18. This 90 minute guided tour will take visitors through the museum at night and discuss its haunted history.
Which of the events above are you looking forward to most? Feel free to share your thoughts with us below.