It's incredible to think that New Year's Eve will be here before we know it. That's why we've compiled a list of fun New Year's Eve events happening around the city. Take a look and see which ones are happening near your neighbourhood.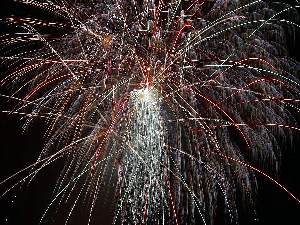 Ottawa's New Year's Eve Family Events
Rick Chiarelli's Alcohol-Free New Year's Eve will be at Ben Franklin Place in Nepean from 6 p.m. to 10 p.m. There will be fireworks starting at 10, as well as a variety of games and things to do inside and out.
New Year's Eve Capital Countdown at Sparks Street Mall, close to Parliament Hill, will have a great variety of things to do on December 31. Best of all, admission is free! Be sure to come out to see the Maple Leaf drop at midnight, enjoy prizes, fireworks and performances by K-OS, Cardboard Crowns and Loon Choir.
New Year's Eve: Dinner and Dancing In Ottawa
The National Arts Centre, close to many Centretown homes, will have a New Year's Dinner Dance at 7 p.m. Dinner will be served at 8 p.m., and the dance will begin at 9:30 p.m. SWAY Band will perform a wide range of songs, from classics to some of the latest hits. You must purchase a ticket if you would like to attend this event.
The Single Gourmet New Year's Eve Gala will take place at the Sheraton Ottawa Hotel in Centretown starting at 6:30 p.m. Look forward to a night of dancing, champagne and lots of fun! The dress is formal, but black tie is optional. If you'd like to go, you must register for the event.
What Are Your Holiday Plans?
How do you plan to spend the holidays? If you have an interesting New Year's tradition, feel free to share it with us in the comments section below!