Westboro is one of the city's most sought-after neighbourhoods for plenty of reasons, from its scenic views of the Ottawa River to its independent shops and community atmosphere. As Westboro grows into one of Ottawa's trendiest places to live, a host of exciting new dining options continues to flourish in this small, friendly area just west of downtown.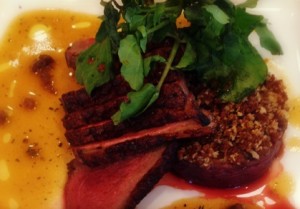 Ottawa food lovers can always find something new and unique offered in Westboro, whether they're looking for a relaxing breakfast spot or to share dinner with friends at a neighbourhood bistro. With an inviting blend of new condominiums, charming bungalows, and traditional two-storey homes, Westboro has become the ideal choice for Ottawans who are searching for a residential setting that also offers all the conveniences of a downtown walking district.
Explore Unique Shopping and Dining in Westboro
Living in such a central neighbourhood also gives residents the opportunity to explore some of the city's best shops, restaurants, and pubs, and Westboro is no exception. The neighbourhood is notorious for the unique small businesses, each offering a taste of something different. One of the newest eateries to come to Westboro is Teatro Café, a Mediterranean and Spanish style tapas restaurant in the heart of the neighbourhood's premier shopping district.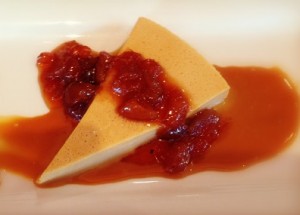 Teatro Café offers an extensive menu of tempting plates for sharing with friends, with everything from a familiar charcuterie plate or bruschetta to a charred octopus and shrimp plate. The unique and selective range of dinner options contributes to the overall relaxed but trendy atmosphere. Whether you're in the mood for a full dining experience or would just like to share a cheese plate with some friends after work, Teatro Café will suit the mood. Guests can top off the meal with dessert options like yogurt cheese cake or chocolate brownies, or stick around to try a custom cocktail or a selection off the beer or wine menus.  
Globally Inspired Menu in the Heart of Ottawa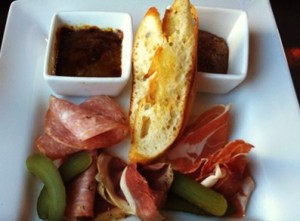 The inventive menu by chef Mook Sutton aspires to bring trendy and delicious dining options to the well-loved neighbourhood, with globally inspired dishes that include fresh and, where possible, local ingredients. The menu, combined with the restaurant's location in the Great Canadian Theatre Company at the corner of Holland and Wellington, perfectly embodies the spirit of Westboro. With new ingredients and dishes coming to Teatro Café all the time, the restaurant is sure to satisfy diners for years to come.
Visit the Teatro Café website to view the full menu or find out how you can make a reservation. You can also give Chris a call or send him an e-mail for more info on new restaurants and businesses in Westboro or any other growing Ottawa neighbourhood. If you're planning a move within Ottawa, contact the Ottawa Move Team to find out more about real estate market trends specific to your ideal neighbourhood, or for information about buying or selling a home anywhere in the city!
Images from Teatro Café website.