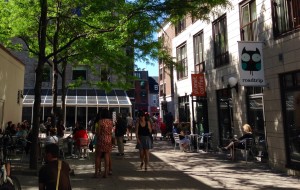 Ottawa's status as the national capital makes the city one of the country's hottest destinations for tourists. Visitors from across Canada and around the world travel to Ottawa each year to appreciate the history, culture, and landscape of the National Capital Region. Ottawa residents love their city and are proud to show off its best features, whether they're bringing out-of-town guests to a new restaurant in Westboro, cheering on the Redblacks from TD Place in the Glebe, or checking out a gallery or museum in Centretown.
Naturally, one of the most popular regions of Ottawa is its vibrant downtown. Made up of several neighbourhoods, including Lowertown, downtown Ottawa is where you'll find Parliament Hill, the Rideau Canal Locks, Sparks Street pedestrian mall, and countless other popular tourist sites. Ottawa's downtown also features some of the most picturesque scenery the city has to offer, from the breathtaking views of the Ottawa River to the always impressive Rideau Falls.
Lowertown a Modern, Diverse Ottawa Community
The area's rich history and natural landmarks make downtown Ottawa well-loved by tourists and residents alike, particularly the shops, vendors, and eateries found in the ByWard Market and Lowertown. The neighbourhood has a long and important history dating back to the earliest years of settlement in Ottawa, during which time Lowertown was home to many of the workers who spent long days on the construction of the Rideau Canal.
It is, in fact, the oldest part of Ottawa as we currently know and love it. Today, Lowertown has grown into a modern and diverse community, offering a balanced mix of residential homes, investment properties, and commercial buildings. A host of different restaurants and shops can be found along the main commercial district on Rideau Street, and the community's side streets feature some of Ottawa's oldest heritage buildings.
Condo Developments Provide Downtown Housing Options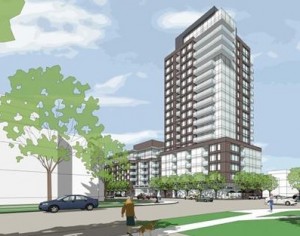 Conveniently located within walking distance of the ByWard Market, the Rideau Centre, and Parliament Hill, Lowertown offers its residents a chance to experience an urban lifestyle at its fullest. The neighbourhood also provides access to public transit across the city, as well as an easy route into Gatineau via King Edward Avenue. Those who live in Lowertown can expect a bright future for this central Ottawa community. Recent condo growth has had a positive impact on Lowertown, in addition to nearby walking districts like Lebreton Flats, New Edinburgh, and Centretown.
Bringing additional housing options to Lowertown will allow more types of buyers to enter one of the city's most sought-after residential neighbourhoods. Two condo developments planned for the area, 560 Rideau and WaterStreet Condos, are expected to provide buyers with all the benefits of an urban lifestyle while taking advantage of the natural scenery found in the area. Views of the Ottawa River, Parliament, the Rideau Canal, and the city skyline can be seen from within the units, while all the amenities of Ottawa's downtown are located just outside the front doors.
If you're interested in more information about new condo developments in Lowertown or any of Ottawa's great neighbourhoods, give Chris a call or send him an e-mail. We are happy to offer you advice about selling your Ottawa property, or help you start the search for your next dream home. Whatever your real estate needs may be, contact the Ottawa Move Team today!
Condo Image via <a href="http://www.buzzbuzzhome.com/560-rideau">BuzzBuzzHome</a>.