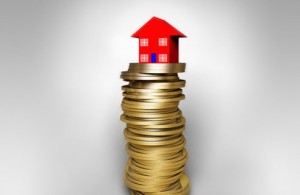 Throughout Canada, and even in Ottawa (where homebuyers are still getting outstanding deals compared to other cities in other provinces), there are signs that the bargain home prices may soon start a shift upwards.
Now that the inventory is not as saturated as earlier in the year, and there are not as many homes to choose from, prices have begun to climb. Additionally, the cost of keeping a home maintained well has also risen. A report by RBC Economics Research stated that the for the first time since early 2008, the portion of pre-tax household income (HHI) needed to upkeep a home went up in the third quarter this year for all housing types. The report elaborated by saying that the average one-storey home takes almost 40 per cent of pre-tax HHI to maintain in Ottawa..
Compare that to 67 per cent in Vancouver and 49 per cent in Toronto, and Ottawa comes in significantly lower. However, Montreal's 38 per cent and Calgary's 37 per cent is slightly lower.
"Home affordability deteriorated in all provinces and major markets in Canada due to a slight rise in key mortgage rates and appreciation in property values," said Robert Hogue, RBC's senior economist,
Hogue added, "With such strong momentum in the housing market and the cyclical low in mortgage rates behind us, it seems unlikely that affordability will improve in the near future."
According to the Teranet-National Bank, the house price index showed that home prices throughout Canada went up approximately 1.3 per cent in September, making it the fifth month in a row of increases.
To find your Ottawa home bargain before it's too late, contact Chris Coveny at OttawaMove.com.