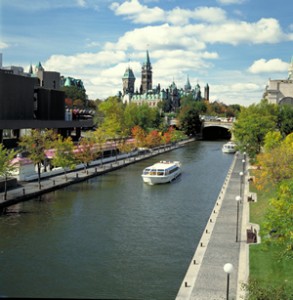 In a densely built place like downtown Ottawa, room for new real estate development is practically impossible. Many of the new condominium buildings that are popping up around town are the result of a purchase-and-demolish practice that condo developers have to resort to because of the limited building space.
The newest proposed condo building has an address in a prime location, overlooking the Rideau Canal. However, the building at 112 Queen Elizabeth Drive is not going to go up without a fight from the neighbours, who argue that the new building will be "ugly" and look "misplaced" among the other homes in the area.
In order to begin the condo project, the developer, Alan Bateman, is planning to tear down some older single-family homes to make way for the new units, something that the community is steadfastly against.
Currently the City of Ottawa is deciding whether to approve the project or not. However, the result of the city's deliberation is not only significant to Bateman and the neighbours, but other developers wanting to engage in similar projects are also hinging their hopes that the outcome is skewed towards the condo developer.
The condos at 112 Queen Elizabeth Drive would be some of the most expensive in Ottawa, ranging from $1.3 million for a top floor unit to $1.2 million for a ground floor unit.
To find or sell your Ottawa home, contact seasoned real estate professional Chris Coveny at OttawaMove.com.