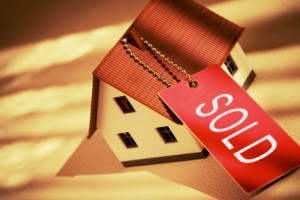 Although there are those industry experts that warn against consumer spending and predict that the recession is not quite over yet, the housing market seems to be paying no attention.
The Canadian Real Estate Association (CREA) announced that home resales in Canada soared 73 per cent last month from last year; showing the resiliency of the real estate market.
There were over 36,000 residential homes sold in November, with Ontario and Quebec enjoying record breaking sales numbers. Ottawa continues to be a hot location, as demand has been surpassing supply. The city continues to enjoy record sales numbers, and may well continue this month and into next year.
The CREA report stated, "The current strength of housing demand stands in sharp contrast to weak activity recorded one year ago."
As for the national averages, the price was $337,231 in November, rising 19 per cent from last year. Ottawa's average home price was around $313,370 in November, up 7.4 per cent from last year.
To become a home owner in the exciting city of Ottawa, look no further than seasoned real estate expert Chris Coveny. Chris can answer all of your Ottawa area questions and help you buy or sell your Ottawa real estate. Contact him at OttawaMove.com.