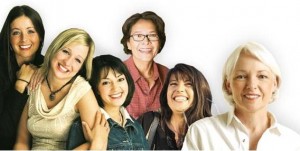 Some 42 new homes will be constructed for disadvantaged and homeless women starting this spring. The new affordable units will go up near Somerset Street and Booth Street.
The housing complex, which is being funded with a $6 million grant, will be located at 314 Booth Street. It is being sponsored by community organization Cornerstone/Le Pilier, and is set to open sometime in 2011.
"We will change the lives of 42 individuals in our community," said Ottawa-West Nepean MPP Jim Watson. Mayor O'Brien also agrees saying that this is one measure to prevent and help homelessness in the Ottawa area. He feels that the federal andprovincial support that this project received will lead to many more similar developments.
"Affordable housing is necessary in order to build a community that is healthy strong and inclusive," said O'Brien.
Cornerstone director, Sue Garvey, said that constructing the women-only housing complex was an effort to help them stay there for many years. Of the 42 units, 20 will be reserved for elderly women, as well as those with disabilities.
Garvey did mention, however, that the operating costs are still not covered and additional funding is still being secured. She hopes that everything will fall into place sooner than later.
One great aspect regarding the building's location is that it is situated across the street from the Somerset West Community Health Centre. This will aid in the building fostering partnerships in social and care services from the health centre.
Interested in Ottawa housing? Contact Chris Coveny at OttawaMove.com for all your Ottawa housing questions and housing needs.