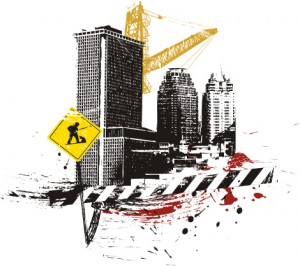 Housing starts in the nation's capital have increased in leaps and bounds within the last 6 months. New construction activity has been popping up everywhere, and the numbers don't seem to be slowing down.
The Canada Mortgage and Housing Corporation (CMHC) reported that this November was the first time that housing starts showed a significant increase in numbers since last year. Statistics show that Ottawa builders started construction on 668 new homes, a 35 per cent increase over November's 492 homes last year.
There were also 293 new single detached homes that began construction last month, also an increase from November 2008.
"With the exception of the volatile apartment segment, all other housing types experienced strong growth in activity this past month," said Sandra Pérez Torres, senior market analyst with CMHC. "For the second month in a row, tight resale market conditions have spilled over into high levels of new home construction."
This is the first time since March 2009 that an increase has been prevalent compared to last year. Although October showed to be a little slow, the rest of this year's activity has been, and continues to be, very positive.