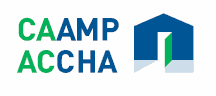 A new report by the Canadian Association of Accredited Mortgage Professionals stated that many Canadians are now increasingly "conservative in their mortgage choices" leading to less loan defaults.
The report also stated that of the people surveyed, over 40,000 mortgages (which totalled $10 billion) last year, 86 per cent of those loans were fixed-rate mortgages, and the majority of those – 70 per cent – were fixed for five years or longer.
Chief executive Jim Murphy of the CAAMP, based in Toronto, said that the "risk in the marketplace is clearly manageable. [The survey] was done in response to some of the musings at yearend by first the Finance Minister and then governor of the Bank of Canada."
However, Bank of Canada governor, Mark Carney, has time and again warned consumers about household debt and the public's inability to consider the increase of interest rates in the near future. He believes that consumers are leaving their households "vulnerable" to any negative, impending economic situations.
Yet another opinion, this time by the Minister of Finance, Jim Flaherty was voiced after Mr. Carney's statement. Flaherty said, "If we had to we could [tighten mortgage requirements], and it is something that we are watching and monitoring. But so far there's relative stability in the sector."
The survey focused on the overall debt concern and found "the vast majority of people who took out their first mortgage last year borrowed less than they could afford to, as their gross debt service ratios are far below allowed maximums, even at the higher interest rates that are used to qualifying them for their mortgage."
The government and their decisions will undoubtedly be impactful on the future of housing, and it remains to be seen what type of programs will be rolled out and what conclusions will be made.
To find out about Ottawa-area housing, contact Chris Coveny at OttawaMove.com. Chris is a seasoned real estate professional and can help you find your dream home.