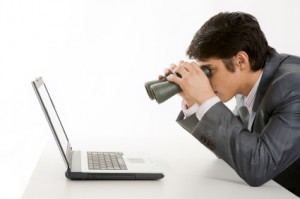 Whether you can't get enough of social media or wish you could find a way to break in, the Social Capital Conference is coming to the University of Ottawa, just five minutes from Byward Market.
This day-long event on July 23 is aimed at all walks of the social media lifespan. Be you a beginner, an avid follower or a business owner, there is a something for everyone.
Attendees will be able to participate in either the Fundamental, Advanced or Business stream. Each stream will offer three fifty minute sessions on various topics.
Writing, monetization and online tools will be the focus of the Fundamental track.
The Advanced stream will be geared toward individuals with a solid understanding of social media but want more. Strategies, trends and ways to impact social change through social media will be discussed.
Those who want to see how to best promote their business through social media can find out about social media metrics, tools to impact business and collaboration for a social workplace.
The Conference will provide an afternoon lunch for a chance to network with speakers and meet other social media enthusiasts. Speakers include Glen Gower of OttawaStart, Scott Lake of Swix,  Stacey Diffin-Lafluer of Ottawa's United Way and Shannon Smith, the founder and CEO of Cafe Noir Design.
Make sure you get your tickets to reserve your spot! Discounts are available to students.
Registration begins from 8 am to 9 am with closing remarks at 4:30 pm.
Want to share how social media impacts your lifestyle?