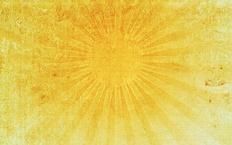 As August quickly approaches it makes you wonder, what ever happened to June and July? But summer's not over yet. The Ottawa Walking District will be holding several events to keep you busy during the new month.
The Lower Town Summer Festival begins August 1 at Bingham Park. Enjoy music and barbecue, along with a workshop on classical swordplay. The kids will have fun with swimming and crafts, and a performance by the Ottawa Stilt Union. It starts at 9:30 a.m. and ends at 4:30 p.m. Best of all, it's free.
If you thought chamber music was a few violins playing stuffy classical music, think again. The St. Brigid's Centre for the Arts, close to ByWard Market, will continue Chamberfest until August 5. From jazz to music of the Middle Ages, Chamberfest has many talented performers taking a new spin on chamber music. Don't forget to purchase your tickets, available online.
Two events are lined up at the Central Experimental Farm Arboretum, not far from Centretown and Little Italy. There's Victorian tea and a hat contest at the Arboretum starting at 2 p.m. on August 7.  Art on the Farm begins August 20 from 10 a.m. to 4 p.m. Watch artists in action and check out their artwork for sale in the outdoors.
Just ten minutes away from Old Ottawa South, the Ottawa Folk Festival starts August 25 at Hog's Back Park. This four day event brings amazing artists including Bright Eyes, Steve Earl and the Dukes (and Duchesses) with Allison Moorer, and Anais Mitchell. Make sure to get your tickets, which you can access online.
What's your take on these events? Let us know.