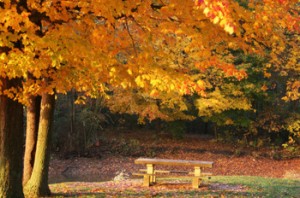 The neighbourhood of Westboro is a part of Ottawa's well-liked Walking District, attracting a young, professional crowd with its many shops and restaurants.
As of July 4, home prices ranged from $314,900 to $1,200,000. The average condominium price was $470,476.
Explore the restaurants, boutiques and yoga centres of Richmond Road. For excellent Italian food, be sure to visit Bella's Bistro Italiano. You can wander over to the Naked Fish for delicious sushi or Whispers Pub and Eatery for tasty American food, just a few minutes drive from 711 Churchill Avenue.
Keep going down Richmond, which becomes Wellington Street, to find the superb French steakhouse Absinthe Cafe Resto Bar or Petit Bill's Bistro for seafood and steakhouse.
Many Westboro residents enjoy walking and biking along the communities many trails. Because of the neighbourhood's proximity to the Ottawa River, white-water rafting is a popular activity. Owl Rafting on the Ottawa River is under ten kilometers from 38 Metropole Private.
In June, Westboro is known for holding Westfest, a three-day musical performance that draws several thousand people every year. This year's artists included The Murder Plans, The Johnnys, Hexes and Ohs, and Inuit artists Lucie Idlout and Tanya Tagaq.
Go west on Richmond to see the beautifully landscaped gardens of Maplelawn. Originally created in 1831 by a Scottish immigrant, the walled garden was owned by three succeeding families before it became a notional historic site. Open from dawn until dusk during the growing season, Maplelawn is not a far walk from The Exchange and the perfect place to see during the summer and fall months.
Find out more about available  real estate and homes for sale in Westboro.