Get ready for a whole new line up of fun things to do happening in Ottawa this June and early July. Keep your eyes open for the following events happening near your Ottawa neighbourhood.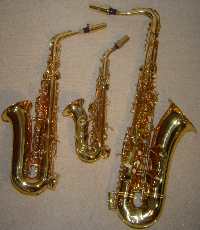 Ottawa's Music Festival
The Ottawa Jazz Festival starts June 20 through July 1 with the Main Stage at Confederation Park near many Centretown homes. The festival will happen regardless of the weather, so it's recommended to bring a rain slicker and bottle of water. Performing artists include: Willie Nelson, David Byrne and St. Vincent, Boz Scaggs, the Doobie Brothers, Spanish Harlem Orchestra and more.
Ottawa's Museum Exhibitions
The Canadian War Museum in LeBreton Flats will feature the exhibit Korea 60 on June 21, which uses photography to show Canada's involvement in the Korean War.
The Billings Estate National Historic Site in Alta Vista will feature an antique car show this Father's Day from 10 a.m. to 4 p.m. Tickets are $6 a person.
Family Fun Activities in Ottaawa
Take the kids out to the Canada Agriculture Museum near Westboro for a daily demonstration throughout the month of June. Demonstrations include cow milking, cooking with honey, chicken and alpaca showing, and more.
The museum also has a fundraiser coming up on June 19. Gift Baskets with Panache raises money for needy children to come to the museum. Purchase a $75 ticket to enjoy the gift basket auction along with wine, live music and food.
Canada Day Plans 2013
There won't be any shortage of entertainment this July 1 in Ottawa. Canada Day celebrations will take place all over the capital in Ottawa's Walking District at Parliament Hill, Jacques Cartier Park and Major Hill's Park. Enjoy live music, family games, a presentation by Canada's Snowbirds and a massive fireworks display at night.
What event are you looking forward to most this summer? Share with us below.