Everyone's been talking about Little Italy lately. This small Ottawa neighbourhood is set to have a major impact on the city in the coming years, with new condo projects, urban transit and light rail stations, and commercial developments all planned for the area. Little Italy has already seen a burst in activity over the past several months in anticipation of the area's future.
The neighbourhood offers plenty of options for home buyers. Whether you're looking for a detached home on a residential street, a trendy urban row house, or the added amenities of a condo apartment, Little Italy is a great place to start your search. Those looking to live a high-rise lifestyle will be impressed by the new condos planned for the area. 845 Carling is a new project from Richcraft Homes, with 1123 units planned for the 48-storey building. Mastercraft Starwood's new condos at SoHo Italia will offer units in its 30-storey building starting in the low $200,000s. These sky-scraping towers are designed to offer affordable, trendy housing options and help modernize Ottawa's skyline.
Condos Inspired by Ottawa's Natural Beauty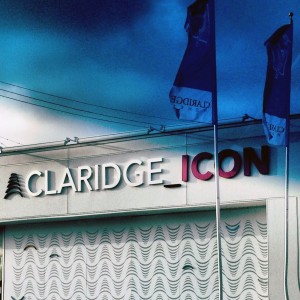 One of Little Italy's most exciting new developments is the Claridge Icon, a 45-storey building that will feature 331 units, ranging in price from $263,000 up to almost $4,000,000. Bold, geometric architecture will make this unique building stand out from the crowd. The Icon has something for everyone, with floor plans ranging from 625 square foot 1-bedroom units to a 3 bedroom penthouse with over 6,000 square feet.
The Claridge Icon website adds that the planned condos will incorporate Little Italy's renewed growth, with spaces that are "inspired by Ottawa's spectacular natural beauty." In the lobby, soaring 15′ ceilings frame an undulating metal sculpture that welcomes you and your guests.The modern building design is complemented by luxurious amenities and services readily available, including an indoor pool, a yoga studio, a theatre, a games room, and indoor and outdoor party rooms. Your guests will never want to leave!
Entertainment and Events in Little Italy
Of course, you won't have to entertain all your guests at home when you live in Little Italy, and you probably won't want to. This neighbourhood is a great place to show off some of the best features of Ottawa. The central business area is located on Preston Street, right in the heart of Little Italy. Stop in at one of the specialty shops or an independent grocery to pick up dinner on your way home, or take a break after your long work day with a pint at one of the neighbourhood's several pubs. One of the most popular features of the area is its wide assortment of restaurant options, including many different types of international foods in addition to Italian cuisine.
After dinner, take a short walk down Preston Street to Confederation Park and Dow's Lake, where you can take in some of the city's most picturesque scenery. Confederation Park is frequently the home of various Ottawa events, including portions of the Ottawa Tulip Festival and Memorial Day Fireworks over Dow's Lake. Little Italy is a great spot in the city to enjoy weekend afternoons, with the Ottawa River within walking distance. Get on your bike or grab your running shoes and head out to enjoy the pedestrian and cycling paths along the river.
Are you thinking of calling Little Italy home? Give Chris a call or send him an e-mail for more details on upcoming condos in this neighbourhood or surrounding areas like Centretown, Carlington, Hintonburg and Westboro. Don't forget to subscribe to the Ottawa Move blog for updates on Ottawa's new condos.