Statistics released this week from the Ottawa Real Estate Board (OREB) reported that 870 residential properties were sold through the Board's MLS system in the month of February, compared to 903 in February of 2013. This is a year-over-year decrease of 3.7 per cent.
Although Ottawa resales were down when compared to last year, the month-over-month comparison shows an increase in sales with 282 more homes sold in February than in January. David Oikle, President-Elect of the Ottawa Real Estate Board, noted that, "typical of a burgeoning spring market, Ottawa's resales have gained momentum in February. Looking at this month's sales, in comparison to last month's sales, the market has picked up as we approach the busiest time of the year."

Strong Sales for Ottawa Condos and Residential Homes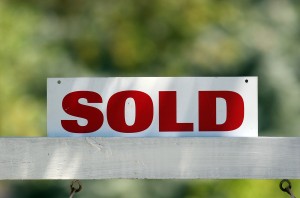 Stronger sales were reported for both condos and residential-class properties across all Ottawa neighbourhoods. Buyers are looking at great options for their next home, whether they're searching for a single family home in Alta Vista or a trendy new condo in Hintonburg or Little Italy. Of the total resales in February, 197 were in the condominium property class and 673 were in the residential property class. The condominium property class includes any property registered as a condominium, regardless of style, with the residential property class accounting for all other residential property types.
When compared to last February, the average sale price for condos decreased by 2.3 per cent to $257,752, while residential home prices saw a year-over-year increase of 2.1 per cent to $381,407. The average sale price for all residential resales in Ottawa, including condominiums, was $353,407, an increase of two per cent.
As Oikle explained, "The hottest segments of our market in February are sales between $175,000 to $225,000 and $275,000 to $400,000. This could be indicative of first-time homebuyers being active buyers." With an increased inventory of listings expected as we head towards March, now is a perfect time for first-time buyers to begin their new home search!
There's a great selection of Ottawa properties available to choose from whether you're a first-time buyer or not. From new condo towers in Westboro and Centretown to residential resales in mature neighbourhoods like the Glebe or New Edinburgh, Chris and the Ottawa Move Team can help you find the Ottawa home that's right for you.
Thinking of selling? The spring market is an excellent time to list your property, whether you're selling a single family home in Old Ottawa East or a duplex in Sandy Hill. Chris and the Ottawa Move Team have experience helping both buyers and sellers with residential, commercial, and investment properties right across the city! Give us a call or send us an e-mail today.