Ottawa residents and visitors alike know that when you're looking for a night out on the town, Elgin Street is the place to be. Elgin is located in the Golden Triangle, just a short walk away from all the sights of downtown Ottawa. Nestled between the edge of vibrant Centretown and the historic Rideau Canal, Elgin Street is the perfect spot in the city to grab some friends, find a patio, and sit back and relax after a long day.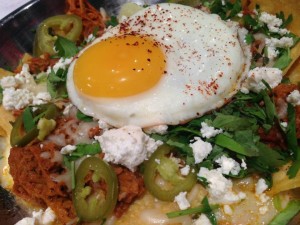 Elgin Street has long been known for its selection of late night bars and pubs where you can grab some comfort food. As new restaurants open their doors along Elgin, an even wider range of options has cropped up for Ottawa diners. Whether you're looking for fast food, pub food, or unique cuisine, you'll find it along this hip, energetic stretch of the city.
El Camino A Top Spot to Eat in Ottawa
One of Elgin's hottest new restaurants, El Camino, opened in 2013. Since then, the reviews have been pouring in and El Camino has quickly gained a spot as one of the city's top places to eat. The mexican style eatery describes itself as "Tacos, Tequila, Rawbar," and offers a selection of beef, lamb, and fish tacos as well as some side dishes. The menu may not be as diverse as some other Ottawa restaurants, but keeping it simple has helped El Camino come to be an Ottawa favourite.
Unlike your average sit-down restaurant, El Camino is a combination dining room/take-out eatery. Guests can choose if they'd prefer a sit down meal or if they'd like to grab their meal from the take-out window after hours. While the wait can be long if you're looking for a seat inside, you'll find a lively, energetic atmosphere that complements the Mexican style menu as well as the restaurant's vibrant neighbourhood.
Dinner, Lunch, or Late Night on Elgin Street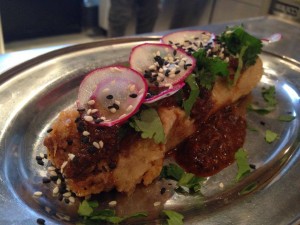 The dining room and the take-out window are both open daily after 5:00 pm, but if you're looking to grab a quick lunch, the window is also open Tuesdays to Fridays between 12:00 noon and 2:30 pm. Keep in mind that the window offers cash only, and the dining room is walk-in only with no reservations. For more info on what makes El Camino such an interesting addition to Elgin Street, one of the most popular areas in Ottawa, check out their website or visit their Facebook Page.
Looking for new restaurants in your own neighbourhood? Contact the Ottawa Move Team for the latest updates on what's going on in your part of the city! You can also call Chris or send him an email to get the latest on your area, including the most recent real estate market trends. Make sure to check back to the Ottawa Move Blog for all the latest happenings in Ottawa!