Ottawa has seen some significant condo growth in recent months, with new highrise towers and community-style complexes being built throughout the city. Whether you'd prefer to live in a trendy urban neighbourhood like Westboro, Little Italy, or Centretown, or you'd rather live in a more residential area like New Edinburgh or Alta Vista, Ottawa's wide condo selection offers something for everyone.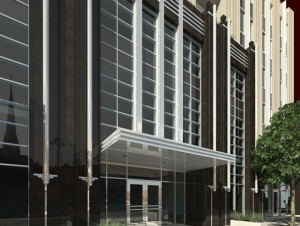 For those who prefer the energy and excitement of a downtown lifestyle, there are plenty of hot new condos currently under construction. A short drive along any of the major streets downtown reveals all kinds of new buildings in the works, like The Merit, which is a new condo project by Charlesfort Developments scheduled to be completed this year. The new building will be located at Lisgar and Cartier in the heart of downtown, making it the perfect choice for urban buyers.
Ottawa's Hot New Condo Has Plenty to Offer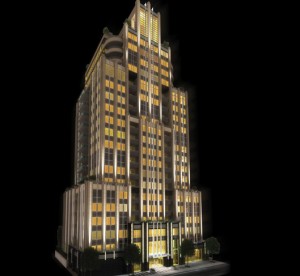 The Merit will feature 74 units, with suites ranging in size from 1,607 square feet to 2,146 square feet. Floor plans vary depending on storey and view, with extra large suites available on the 21st floor. Buyers can select from quartz or granite countertops and custom designed kitchen cabinets, as well as several other features throughout the units. Prices for available suites in this Centretown luxury condo range from $959,000 for a unit on the second floor to over $1.9 million for a suite on the top floor.
Buyers can enjoy plenty of amenities available on site at the Merit, including a main lobby featuring scupltural artwork and furnished seating areas. The ground floor fitness room is equipped with a treadmill, stationary bike, elliptical trainer, and weight training centre, and includes two flat-screen televisions for entertainment while you work out. When you're looking to entertain guests or relax after a long day, the two fully landscaped rooftop terraces are available for use, each offering a natural gas barbecue and dining area. The rooftop also offers fully furnished lounge space, a kitchenette, and a washroom.
Centretown's Urban Amenities at Your Doorstep
Residents of the Merit can also find several amenities just outside their front door. The building's location is just a short walk from the shops and restaurants along Elgin and Bank Streets as well as all the other conveniences of living right downtown. Other excellent shopping destinations within walking distance are the ByWard Market and the Rideau Centre, found just around the corner from the Merit. Enjoy all the sights of scenic Ottawa right at your doorstep, from the Parliament Buildings and the impressive architecture of other downtown buildings, to the Rideau Canal and the many natural escapes offered by the city's many urban parks.
To find out more about the Merit, including prices and floor plans for available units, visit their website. Make sure to give Chris a call or send him an email to find out more about Ottawa's hottest condos in all neighbourhoods of the city. Condos are a great option for those looking to downsize, first-time buyers, young professionals, and anyone looking to raise their family in the city. Whether you're searching for your dream home, planning to sell your current house or condo, or just interested in more information about the Ottawa real estate market, contact Chris and the Ottawa Move Team today.
Images from The Merit website.