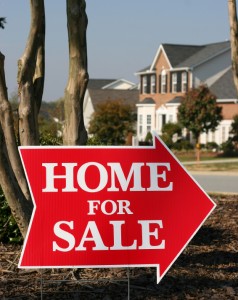 The local real estate market will mostly remain stable for the rest of 2014, and will likely see a rebound in early 2015.
That's the conclusion of the latest report by Canada Mortgage and Housing Corp., a real estate watchdog group.
This is interesting news and definitely relevant to anyone who is considering buying or selling real estate anytime soon in Ottawa.
More Data Revealed in Ottawa Real Estate Report
Here are some of the highlights of the recent report from Canada Mortgage and Housing Corp:
There is currently a tug-and-pull between historically low average mortgage rates (which is attracting buyers) and weaker employment conditions in the city (which is detracting buyers).
For these reasons, the housing market is expected to remain fairly stable in 2014. It is also expected to pick up slightly in 2015 as economic and employment conditions improve.
The average housing prices are expected to increase by about 1.1 per cent year-over-year.
Meanwhile, the construction of new condominiums is expected to decrease, although row homes and townhouses are expected to remain strong.
Experts believe that about 5,200 new homes will be built in Ottawa in 2015, which is more than the 5,020 homes that researcher original expected by the end of the year.
Your Dedicated Ottawa Real Estate Experts
While the Ottawa  real estate market may not be improving as quickly as some of us would want it too, it is still on an upward climb. And that is encouraging news for anyone!
Contact me, Chris Coveny, today to learn more about how recent activity on the market may impact you as a buyer or seller. I am your expert Ottawa REALTOR® and I can provide you with the expertise, resources and information that will help you enjoy a successful outcome on the market.
Until next time,
Chris