As the nation's capital, Ottawa continuously impresses both tourists and residents alike with a wide variety of exciting events taking place across the city. Whether you're looking for an arts festival, a haunted walk, a wedding show, or a sporting event, Ottawa has plenty of options to choose from all throughout the year. There's something for everyone in all neighbourhoods of the city, from the sights and scents of Tulipfest at Dow's Lake to classic cars on display in Little Italy.
One of the most unique aspects of Ottawa is its rich and fascinating history, complemented by the impressive architecture of heritage buildings and embassies that still exist in the city today. Ottawa offers several interesting museum and building tours, from the Museum of Nature in Centretown to the War Museum at Lebreton Flats or the Parliament buildings downtown.
Explore the Heritage and Culture of Ottawa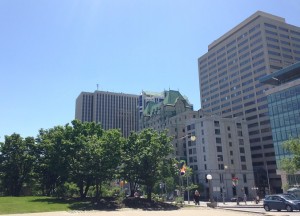 This coming weekend, many other Ottawa heritage and cultural sites will be offering the chance to step inside history as a part of Doors Open Ottawa. Doors Open Ottawa is a free event that takes place every year in celebration of the city's heritage. Over 120 of Ottawa's most significant buildings open their doors every year, allowing the public the chance to peek inside and learn more about how these buildings reflect the history of the city and continue to impact the community.
Doors Open Ottawa has been an annual tradition since it began in 2002. Since then, over 700,000 visitors have explored some of Ottawa's most impressive structures, including Rideau Hall, the Royal Canadian Mint, Arts Court, various embassies, and more. Many of the city's most prestigious buildings participate in the event, allowing visitors to learn more about Ottawa's past and experience how the country's capital has "become the beautiful city it is today."
See the Best of Your Favourite Ottawa Neighbourhoods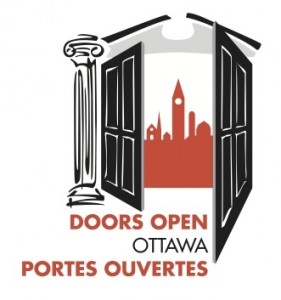 Best of all, participating buildings are located in several of Ottawa's neighbourhoods. You can choose to explore Doors Open Ottawa by foot in your own area of the city, or you can head out around town and drive, cycle, or take the free Doors Open shuttle to various locations throughout Ottawa. For a fee, visitors can also enjoy a special Doors Open Ottawa Embassy Tour. There's lots to see and do at Doors Open, no matter what part of the city you're in!
If you're planning on staying close to downtown, check out the Bytown Museum, the Embassy of the United States, or any of the several beautiful churches that will be taking part in the event. You can also visit the Mayfair Theatre in Old Ottawa South, Mother House Chapel in Lowertown, the Parkdale Food Centre in Hintonburg, or the Ottawa New Edinburgh Club in Rockcliffe Park.
This year's event will take place on June 7th and 8th, 2014. For a full list of the buildings participating in this year's Doors Open Ottawa, check out their website. Give Chris a call or send him an e-mail for the latest updates on events in Ottawa or for more information about any of the city's great neighbourhoods. If you're thinking of selling a property in Ottawa or starting the search for your dream home, contact the Ottawa Move Team today!