Ottawa's Little Italy neighbourhood is one of the most vibrant in the city. Located just west of the downtown Ottawa core, Little Italy is quickly becoming a premier spot in the city for not only tourists to the area, but potential homeowners as well. With condos soaring to new heights, new events and attractions every year, and plenty of new businesses opening their doors along the busy stretch of Preston Street at the heart of the area, it's no surprise that this neighbourhood is becoming one of the most desirable areas of Ottawa to live in.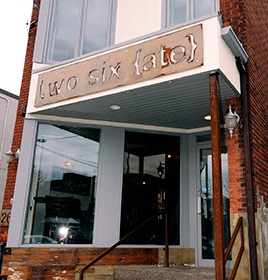 When you call Little Italy home, you'll find plenty to see and do in the area. One of the best parts of this pocket of Ottawa is the fantastic selection of pubs, eateries, and restaurants that make up Little Italy. In addition to excellent Italian restaurants, there are some great spots to grab Canadian food, Mexican, and more, or even just enjoy a pint on a patio after work. Those who love everything from quick lunches to fine dining will find what they're looking for in Little Italy.
Share a Plate with Friends at Two Six Ate
Two Six Ate is a top-rated restaurant located front and centre in Little Italy, right on Preston Street where all the action happens. Open every Wednesday to Monday from 4 pm – 2 am, this trendy eatery is the perfect place for some late-night eats or a round of drinks with some friends. The menu offers a pleasing blend of personal plates or sharing plates, making Two Six Ate an ideal choice for either an intimate dinner or a larger gathering.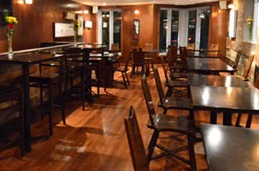 From standard favourites like the meat and cheese board or the house-smoked wings, to options designed to pique your interest like the shrimp and pork pogos, there's something on the menu to suit any group. The menu is seasonal and changes frequently, so be sure to ask your server about what new selections are available. For a personal plate, choose from a chicken confit poutine or the foie burger, or ask your server about the sandwich options. If you're staying well into the evening, you can top your meal off with a dessert like the fried pb and j or "mary lou's tiramisu."
Explore Little Italy and Surrounding Neighbourhoods
After dinner, Little Italy is one of the city's best spots for an evening stroll. Check out the sights and sounds along Preston Street or take a longer walk into neighbouring areas like Chinatown, Hintonburg, or the Glebe. Grab a coffee to go in Little Italy and head down to Commissioner's Park, where you can watch boats on Dow's Lake or admire the park's many gardens.
Two Six Ate has been receiving rave reviews online and was featured in Ottawa Magazine as one of Ottawa's best new restaurants of 2013, so be sure to stop by and see what all the talk is about! Visit their website to view the full menu, as well as to find contact information for making a reservation or placing a take-out order.
To find out more about Ottawa's unique Little Italy community, or about other great new restaurants across the city, you can give Chris a call or send him an e-mail. If you're planning f a move to any of Ottawa's great neighbourhoods, let us help you find your dream home or help you find out what your current home is worth! The Ottawa Move Team is always available to answer your questions about the Ottawa real estate market.