There's been a lot of talk recently about the redevelopment of Lansdowne Park in Ottawa's Glebe neighbourhood. This trendy walking district is located just south of Centretown and the downtown core, and is a popular area to live for students, young professionals, and families. Lansdowne has long been a landmark in the community, hosting sporting events, exhibitions, events, and more since its original development in the mid-19th century. This historic park is a primary feature of the Glebe, a neighbourhood well-loved for its long history in Ottawa and strong sense of community.
Lansdowne Development a Hot Topic in the Glebe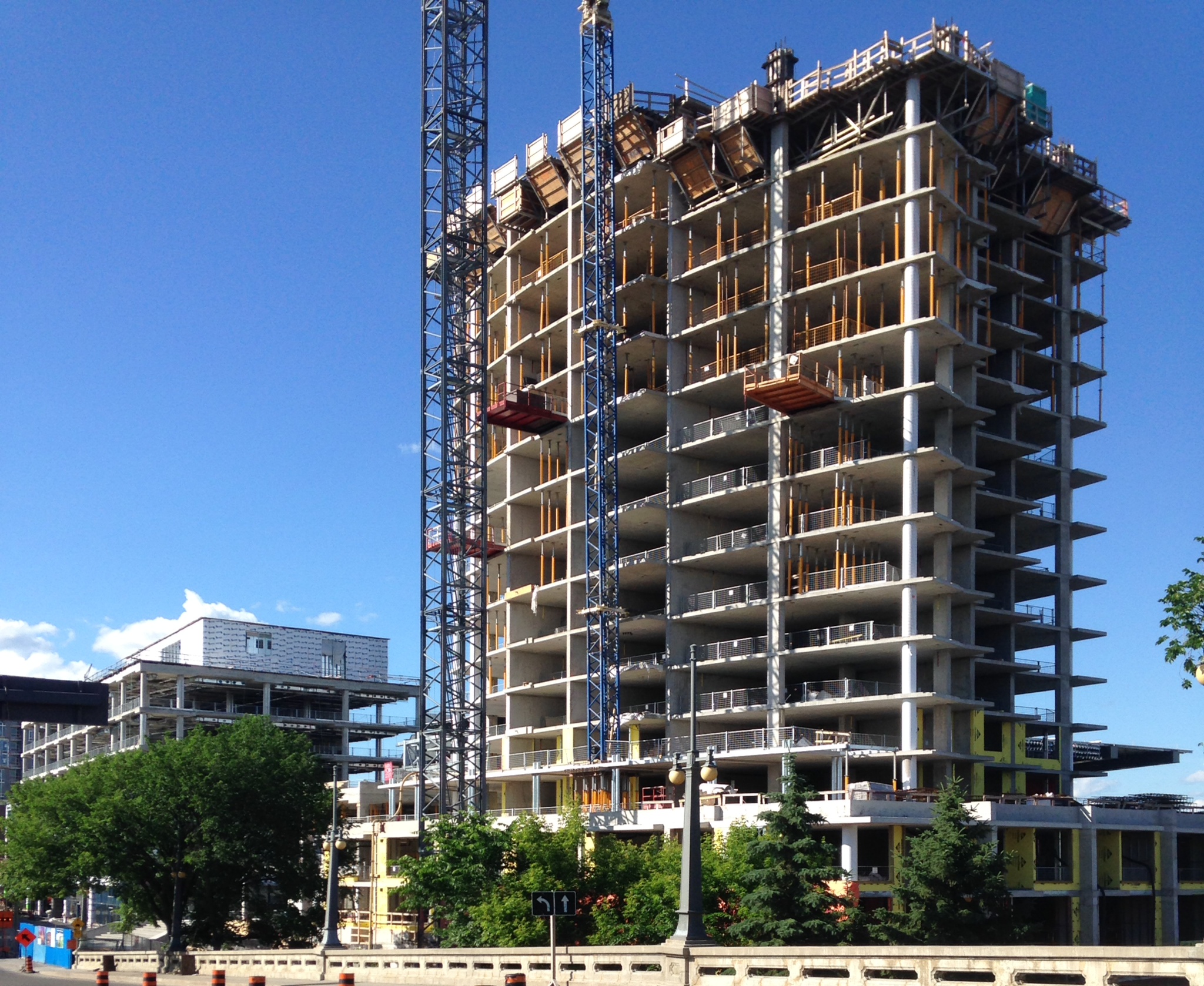 The controversial redevelopment has been a hot topic of conversation not only for Glebe residents, but also for those living in surrounding neighbourhoods like Old Ottawa South, Old Ottawa East, and the Golden Triangle. In 2014 the TD Place stadium and arena will officially open its doors to the public, and while some Ottawa residents worry that the new Lansdowne Park will hurt small businesses in the area and bring unwanted heavy traffic to the quiet neighbourhood, others agree that the development will bring a positive impact to the Glebe community.
In addition to the unveiling of the new stadium, the reinvented Lansdowne Park will feature a commercial shopping complex, a skating rink, residential space in two new condominium towers, and an improved urban park to maintain a balance of natural green space. Due to the park's location along the Rideau Canal, a World Heritage Site, these efforts are being made to integrate the redeveloped Lansdowne Park with the atmosphere of the existing community. The new businesses and condos, in addition to the many events planned for the park, are expected to bring a refreshed energy to Lansdowne and to the rest of the Glebe.
New Ottawa Condos from Minto at Lansdowne
For Ottawa home buyers who are thinking about moving to one of the city's most sought-after neighbourhoods, now is a great time to buy a home in the Glebe. Whether you're looking for a single family detached home, a row house, or a new condo apartment, there are lots of new listings in the area. The new Minto condominium towers planned for Lansdowne provide excellent options for anyone who's been considering owning a condo in the area.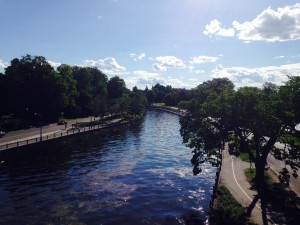 Conveniently located in the heart of the Glebe, Minto at Lansdowne offers quick access to a host of existing and projected amenities in the area. Independent shops, unique bakeries and cafes, fine dining restaurants, and interesting boutiques line the commercial stretch of Bank Street near the Lansdowne site. The nearby Rideau Canal and Central Park are ideal for jogging, cycling, or simply spending time with friends and family. And with Lansdowne Park right outside your front door, you'll never find yourself without something fun to do in your community.
In addition to the two condo towers, the Rideau and the Vibe, Minto at Lansdowne will also feature townhomes on the northern edge of the park, providing another option for buyers looking to call the Glebe home. Several floor plans in each building are available for buyers to choose from, ranging in size from 582 square feet to 2,112 square feet, with prices anywhere between $328,900 to $1,398,000 depending on the size and style of unit. Visit the Minto at Lansdowne website to view available floor plans and download a brochure with additional features.
Be sure to give Chris a call or send him an e-mail for more info about new condos coming to Ottawa's most popular neighbourhoods. Whether you're interested in selling a house or condo in Westboro, buying an investment property in Sandy Hill, or finding your dream home in Alta Vista, Chris and the Ottawa Move Team are available to answer any questions you have about current real estate market trends in Ottawa!