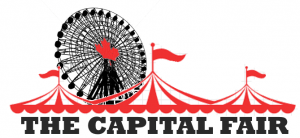 If you're looking for something to do this weekend in Ottawa, look no further than the Capital Fair! Previously known as the Gloucester Fair, this family-friendly annual event is an Ottawa tradition that's sure to provide fun for the whole family. The fairgrounds are located at the Rideau Carleton Raceway, between Ottawa's Hunt Club neighbourhood and Greely, which provides the perfect place to host this well-loved community event that includes a midway, monster truck shows and rides, the Smoked to the Bone Barbecue Competition, and more.
Ottawa's History a Capital Fair Highlight
The Capital Fair has been a highly anticipated event for Ottawa families over 29 years, and in 1984 the fair itself became an official Agricultural Society. Ottawa and its history are built on the strengths of both the urban downtown city core and the rural and agricultural areas of the city. The Capital Fair provides those who are typically city-dwellers to get out and experience all that Ottawa's rural environment has to offer, including agricultural events such as horse shows, pony rides, petting zoos, free events hosted by the Ottawa Horticultural Society, and more.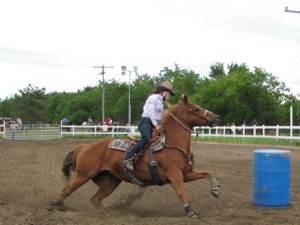 What began in 1977 as a celebration of community in Ottawa South has flourished into a ten-day event that attracts visitors from across the city. Whether you're bringing your toddlers along to experience a petting zoo or the excitement of the midway rides, or you're planning to stop by the Beer Tent before taking in the Barbecue Competition, the event offers something to entertain people of all ages! Dog lovers can take in the Ultimutts Stunt Dog Show, a talent-packed performance that features highly trained dogs skateboarding, tight-rope walking, and more. Visitors can even bring their own dogs to the Canadian Canine Adventure, where their household pets will become instant agility experts.
Have Fun and Learn More about Ottawa South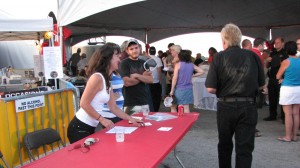 Many of the Fair's free events offer the opportunity to learn more about the agricultural and rural community that thrives in Ottawa South! Be sure to take advantage of the chance to explore more of Canada's unique capital city and have fun along the way. Admission to the Capital Fair is completely free, and many of the fair's events cost no additional fees and can be enjoyed throughout the day. Additional fees are charged for some events, including the midway rides, pony rides, and monster truck rides.
Plenty of parking is available for those who are driving to the fair, or visitors can take the Capital Fair Shuttle Bus on Friday, Saturday, or Sunday. The Shuttle Bus is free with the purchase of a $1 Fair Program which can be purchased at the Shuttle pickup site at Ottawa's South Keys transit station. Please note that you cannot park your car at South Keys and take the Shuttle, as it's only available for those using public transit.
The Capital Fair is going on all this week and weekend in Ottawa South! Events take place daily until Sunday, August 24th. Visit their website for more information, including event schedules and directions to the Rideau Carleton Raceway. You can also give Chris a call or send him an email if you're interested in this or other events happening around Ottawa. As an Ottawa resident, Chris can provide you with detailed info on any of Ottawa's individual communities! He can also offer helpful real estate advice if you're thinking of selling your current property or you're looking for your dream home in Ottawa. Be sure to contact the Ottawa Move Team for additional information on any of Ottawa's great neighbourhoods!
Images from the Capital Fair website.