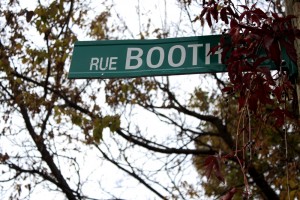 Where else in Ottawa can you have Pho for lunch, Korean barbecue for dinner, visit the Canadian War Museum, take a stroll along the picturesque Ottawa River, and sit down in a Bubble Tea shop– all in the same day while never taking a car or bus?
Although Chinatown and LeBreton Flats are two very distinct and different communities, together, they make up an area of Ottawa which is at once historic yet modern, diverse, welcoming, and an attraction in its own right.
Be inspired to discover the communities of Chinatown and LeBreton, and spend a day in this very unique area for yourself!
Cultural and Historic Backgrounds
Ottawa's Chinatown really only became "Chinatown" after 1975, when Chinese and Vietnamese immigration to the area soared due to the changing political climates in China and Vietnam [1]. However, there are now many shops and restaurants of varying nationalities which are open in Chinatown, including Filipino, East and West Indian, Canadian, Japanese, and Thai.
LeBreton Flats has a long and detailed history in Ottawa's past, dating back to when the locks and bridges were first being built over the Rideau Canal and Ottawa River in the 1800s. After the land was cleared in the 1960s, plan after plan was worked on for the area, until in 2000, a rejuvenation plan was put in place, and work began immediately to clear contamination left behind from its previous industrial uses [2]. The Canadian War Museum was built there in 2005, to mark the tangible beginning of the redevelopment plan, and work will continue for the next decade to restore LeBreton to its former hustle and bustle as a major thoroughfare of Ottawa.
Unique Atmospheres and Great Proximities
The atmospheres in both communities are markedly different, with Chinatown having more of a friendly, small-town feel with its privately-owned shops and a regular stream of people constantly moving through the area. LeBreton, on the other hand, is being redesigned to have a more sleek, modern feel to its buildings and atmosphere, and will be more trendy and upscale than its next-door-neighborhood.
One characteristic which is common to both neighborhoods, however, is that both areas are extremely close to downtown via any transportation method (walking included). Major bus routes run through both neighborhoods, and they are also very close to the Ottawa bike pathway system which spans the city. Their locations are perfect in the sense that, although they are busy areas, they still manage to escape the downtown crowding and provide some breathing room for their denizens.
Chinatown: The Cultural Food Destination of Ottawa
Like the other
major cultural area of Little Italy
, Chinatown offers its residents and visitors a wide variety of food and dining options. Pho, Vietnamese noodle-based soup, is seemingly sold in every other restaurant on Somerset Street, while Japanese, Korean, and of course, Chinese food places entice passers-by with colourful signs and façades. There is something for everyone, whether one is in the mood for all-you-can-eat sushi or cooked-at-your-table Korean barbecue. Chinatown also boasts multiple grocery stores, the largest of which– the Kowloon Market, located on the corner of Arthur and Somerset– offers plenty of fresh produce in addition to imported goods.
LeBreton will eventually offer its own eating and grocery options once fully developed, and it remains to be seen what form those options will take– will Chinatown's unique blend of nationalities spill over into the adjacent community? We will find out soon!
Communities of Convenience
When it comes to transportation and getting around, these communities cannot be beaten for convenience. Both Chinatown and LeBreton are eminently walkable, with the main connecting street between the two– Booth– earning a Walk Score of 83/100 (Very Walkable) [3], and Somerset being hailed as a "Walker's Paradise" with a Walk Score of 95/100 [4]. They are also well-connected to some very scenic bike paths, major roads (Bronson Avenue and Wellington Street, for example) , and OC Transpo routes both on and off the Transitway.
These communities are also in the perfect location, transportation-wise, for both University of Ottawa and Carleton University students– Transitway buses provide a direct link to the former, while the nearby #4 bus or short ride to the O-Train at Bayview ensure that the latter is also reliably served. To this end, it is no surprise that these communities are primarily made up of renters (74% of residents [5]); their location is ideal for students and downtown workers alike.
Residences and Residents: The People of Chinatown and LeBreton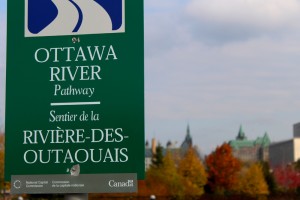 Another reason for the large number of renters is because property prices in these areas are quite high (especially in LeBreton), and the average household income in these communities is less than the Ottawa average– 42% of residents pay more than 30% of their income on housing [1]. The average price for a property is around $289,000, and the vast majority of available housing in Chinatown was built before 1985 (91%) [5]. As one former resident puts it, the houses "have character" and are "mature"; perhaps helping to explain the higher housing prices in the area as opposed to those in a newer area which is also not so conveniently located. According to the 2006 census, 63% of housing units in the communities were located in apartment buildings, however the residential area between Chinatown and LeBreton also counts traditional single-family housing, rowhouses, semi-detached houses, and duplexes among its different housing types [1].
As well, Chinatown is perhaps the community with the largest immigrant population in Ottawa– 38% of residents represent a visible minority, and 46% of the residents immigrated within the period of 1996-2006 [1]. This unique mix of nationalities in its population has given Chinatown a strong cultural flavour not specific to any one part of the world, in a way which incorporates and celebrates the varied and different origins of its residents.
The Future of LeBreton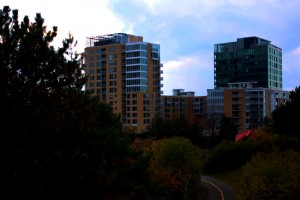 At the moment, there are no new developments being built or planned for Chinatown– it is an old and historic area, and, while currently undergoing rejuvenation, does not have room for new housing projects. LeBreton, however, as mentioned, is already home to at least one major development with several others in the works.
Claridge Condos is going to be building developments in the area for the next decade or more
, in sync with the overhaul the area is getting. The Fusion development in particular is already being advertised, with units ranging from $252,000 to $700,000 [6].
Neighborhood Amenities and Attractions
There are also plenty of other attractions in Chinatown and LeBreton for which one could easily spend a day or more in the area. The
Canadian War Museum
is located in LeBreton, and it is only a short hop from there into Gatineau by foot, or perhaps, a Bixi bike (a rental area is located just outside the museum). Chinatown is a great place to stop for lunch or a bubble tea, and/or to check out some of the little gift shops which are strewn throughout Somerset.
There are also schools, small bookstores, a major recreation centre, 18 religious organizations, and an active community association, all within walking distance of the main Chinatown/LeBreton areas [1]. Chinatown also hosts several cultural events and festivals throughout the year, while LeBreton's open spaces and distance from other residential areas make it an ideal venue for
outdoor concerts and shows during the summer
.
Popular Destinations and Keeping Up With Events
According to the social check-in service FourSquare, Chinatown is a popular destination to visit and explore, with over 700 check-ins [7] and more than 50 venues (mostly Vietnamese Pho restaurants) represented on the site as ones with multiple check-ins. Similarly, LeBreton Flats and its developments can count over 300 check-ins [8], and the Canadian War Museum,  over 540 on its own [9]. For interesting news and happenings in Chinatown, the Shanghai Restaurant (billed as "Ottawa Chinatown's first Chinese restaurant) tweets from
@theshangrest
— or, for up-to-date postings about events taking place at the War Museum (including
Remembrance Day events
), you can follow them at
@CanWarMuseum
.
The Chinatown and LeBreton Experience
The back-to-back communities of Chinatown and LeBreton are almost like worlds of their own– visiting one of them is like stepping into a new city, or even a new country. All the old-world charm, diversity, and friendliness is apparent in Chinatown; while the new-world architecture,  open spaces, and calm atmosphere are characteristic of LeBreton. Both of these areas have plenty to offer both residents and visitors alike, and are sure to capture your imagination when you pay them a visit!
Their histories, unique attractions, and events are only a quick trip from downtown and the Byward Market— spending a day in the area is definitely a great way to learn more and experience them for yourself!
Inspired to visit? Been there, and loved it? Tell us about the places you'd most like to visit, or ones that you've already been to and enjoyed, in the comments!
As well, take a look at some of the sights and sounds of the communities, and hear about the experience of a former resident who lived on the main street of Chinatown: